So, we have a PlayStation 4 now. I mentioned this before Christmas, but we've now had some time to play around with it. Jack's game is both charming and challenging, well-made and well-played. It's infuriating to watch him, however, because he solves the puzzles in ... well, a
different
way than I would. Like, mess around and do every action except something that would solve a puzzle. Then, 20 minutes later, just go ahead and solve the puzzle.
It's hard to watch.
The new version of
The Show
doesn't come out until the end of March, so my video gaming is limited to the other few games we have. The PS4 came with the
Uncharted Collection
, a disc featuring the first three games in the
Uncharted
series. After playing for about an hour, I simply couldn't bring myself to care about Nathan Drake and whatever he was doing in that jungle.
So I traded it for
FIFA 15
. I'm no soccer fan (boring to watch, fun to play), but I've always been OK with
FIFA
. It's well done, the controls make sense, and it's easy to enjoy. And it looks like this:
Nice, right? This is an actual gameplay image, not the mocked up promo image. It's a pretty game. And it's very realistic, too, in terms of the career modes. The trade (transfer) seasons and tournaments roll throughout your regular season. You can coach international teams. Your players complain if they don't play enough.
This week on the PlayStation Store,
Madden 16
is $20. That's a good deal — and video game football is about a thousand times more enjoyable than actual football for me. It's similarly detailed and well-made as
FIFA
(same company), and so far it's way cool.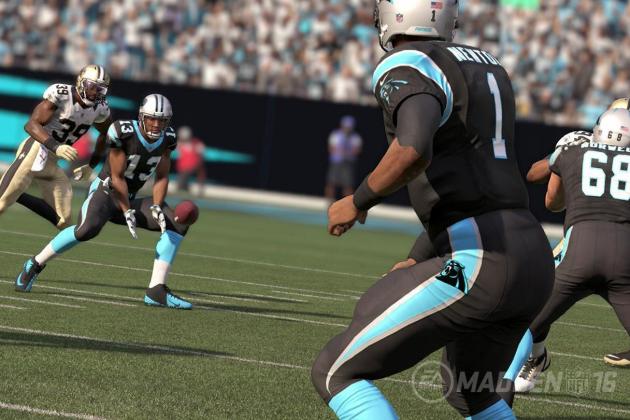 What I've noticed, though, is that you could play an actual game and spend maybe 40 minutes. But there is so much in-between-game activity, that you might spend an hour fussing with everything. Training, administrative work, scouting, answering bitchy player emails (this is a thing), marketing efforts ... it's all in there.
Some of it is complex. There are arbitration hearings in the baseball game, and issues like team control for extra years have come up. The first really good baseball game I played was
World Series Baseball
on Sega Genesis. It was like this:
Oof. That's painful. I was always left wanting by games like that, because while it was pretty good, it was still lacking some things ... like more than five or six canned animations. So we got more and more and more and more and now I have emails from players and a marketing director asking me to install another lemonade stand on the second concourse so my stadium is more profitable.
We have made it, video gamers. We've made these things so life-like, it's basically like work. Sure, you have some fun, but you still have Steve in accounting all over you for not staying on top of the projections.
Oh well. Time to punch in.